Learning and Sharing Experience for Clients
Our leadership team consists of senior executives, background check experts, technology specialists and Human Resources practitioners possessing 30+ years of working experience in North America, Europe and Asia.

Throughout the years working with clients in Asia, while we contribute our experience and expertise, we have also been fine-tuning our offerings by actively seeking advice and listening to clients' needs. Such long-term partnership approach has sharpen our capabilities and make who we are today!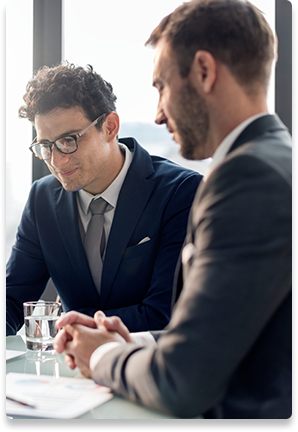 Having designed the workflows and protocols for leading global firms operating in Asia, we provide clients with best practices and industry standard that they can benchmark with. Clients will also always be updated with the latest best practices via our client newsletter, seminars and periodic review sessions.
One of the key complexities in conducting global background check and data analytics comes from the global regulatory requirements. At eeVoices, we have been working with global firms and major banks from different countries. Such experience enabled us to provide the services at a global compliance standard.
Our client centric technologies focus on the elements that add the most values for clients. Service turnaround time, system flexibility, integration capability, progress tracking, compliance and data securities have the key areas that we have been working on these days and we will update such vision as we speak and learn with our clients!
Ready to Connect with our consultants at Singapore, Hong Kong and China now?

eeVoices is one of the leading employment screening and analytics firms in Hong Kong, Singapore, China and other Asia Pacific regions.​
15/F, Nexxus Building, 41 Connaught Road Central, Hong Kong